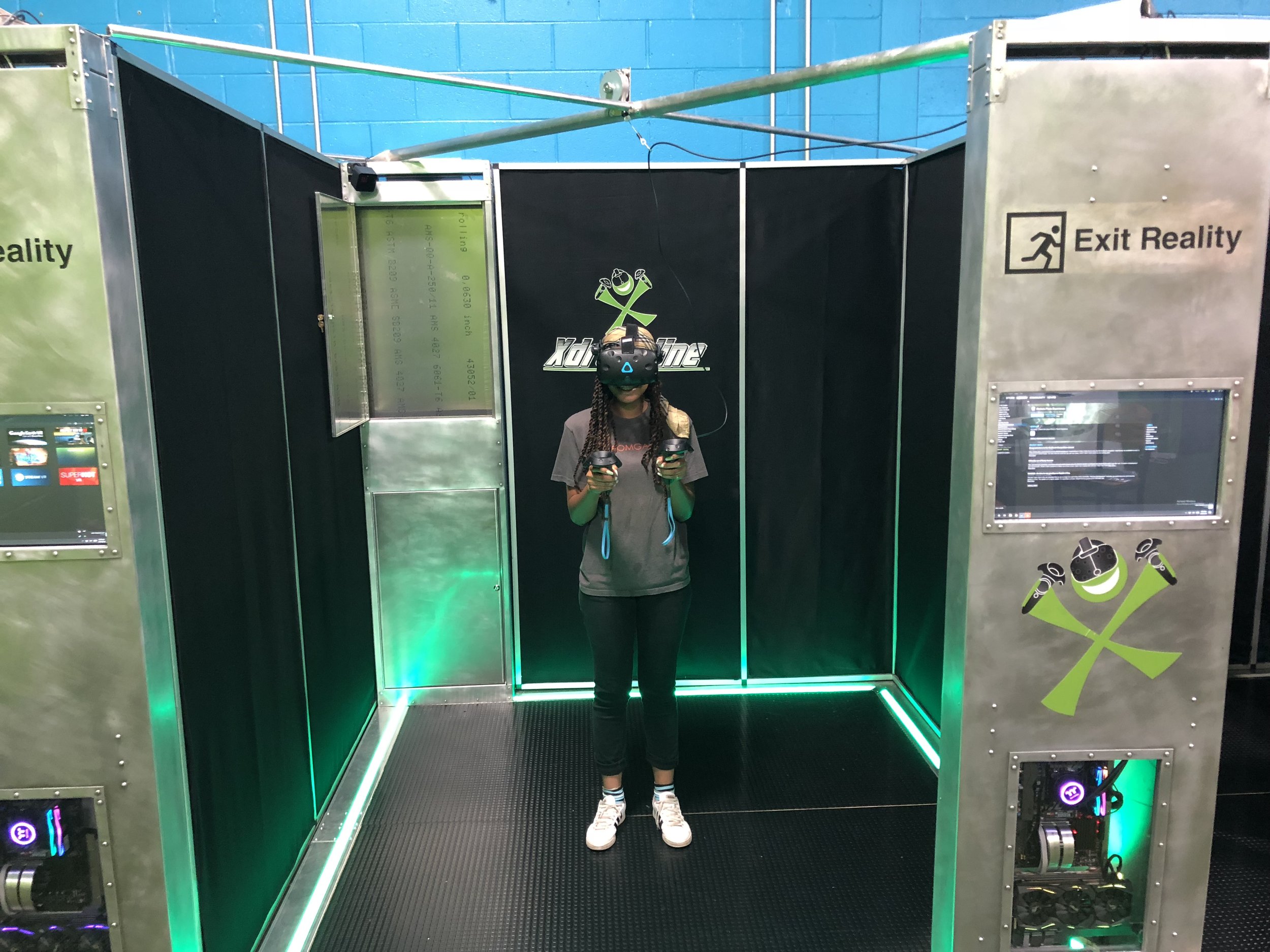 The first VR experiences in Cobb County! An experience you can't describe! Games & Experiences for the whole family.
Check out just a few of the experiences below!
ages 6+
EXPERIENCE the most ACTIVE FUN you can have in the virtual and real world in ONE PLACE!
Four VR booths transport you anywhere in the WORLD, real or imaginary!
Using the latest in HTC Vive VR Headsets, high end gaming computer technology and SpringboardVR management software you can find yourself INSIDE of your favorite game, experiencing a plank walk 80 floors up, drawing in space, visiting Paris, or being a Space Pirate Trainer! - the opportunities are endless!
We have 20+ Active VR Experiences available with new experiences launching all the time!
Walk in, groups, parties, team building, and more! VR only and All Access Combo Packages available soon.
Are you ready?!
Just a few of our games & experiences!